Location
South Oxford Community Centre
Lake Street
(off the Abingdon Road)
Oxford
OX1 4RP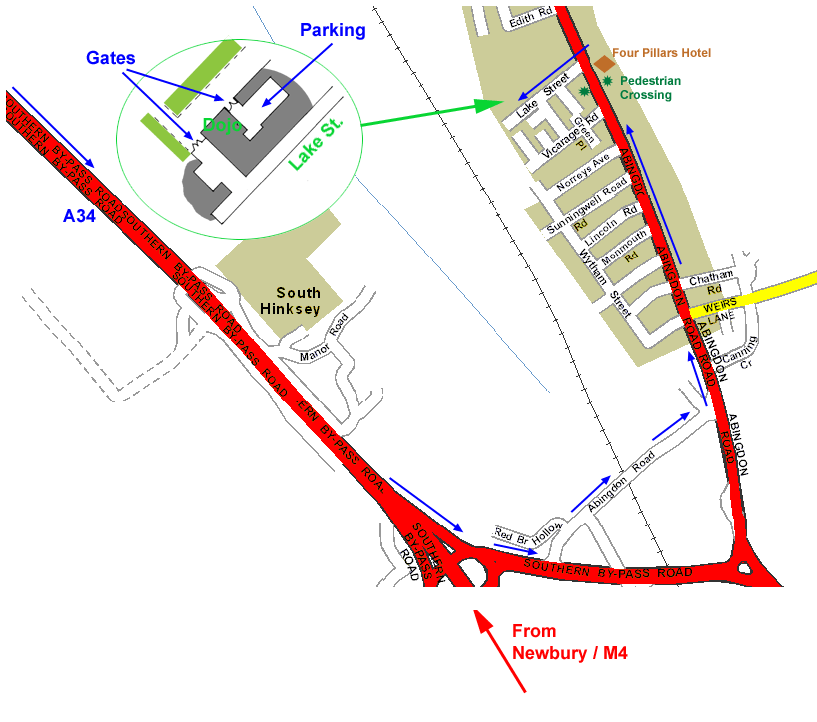 Larger version (opens in new tab/window)
To enter the Dojo,
DO NOT USE THE FRONT DOOR.
you need to go round the back of the building , through the park gates then turn right and through the courtyard gates. The changing room is the first door on the right.
Room 4 is next door along from the Dojo.
You can park your car in the courtyard.